Hey all.
With ZP being released, we should reconsider not just WHAT we listen to but also HOW we listen to it.
Let me start by introducing a few key ideas that will give context to what I'm about to suggest.
ZP might only need a 3 day washout instead of 5. Although this seems to be more prominent in experienced users so far.
Less listening time seems to help increase processing drastically.
In my personal experience with sharing subs… new users struggle with the current listening schedule and often deviate from it one way or another, simply due to being confused. They don't take washouts. They take too many washouts. They've never even heard of a washout or a rest day because they didn't do their due-diligence, and because we rely on a system of due-diligence in order to properly adhere to the listening schedules and recommendations… They just play the subs hours and hours a day with a more-is-better mentality and there's not yet a brain-dead simple way to explain subliminal listening patterns that would prevent this.
What I'd like to do is start to create a less-is-more culture so that we have better results and the integration time we need to get those better results.
Further, if we created a simpler to explain and follow listening schedule, everybody would be on the same page, would know exactly what the recommended schedule is, and would take the perfect amount of washouts necessary.
Actually, following my suggested schedule, we can remove the word "washout" completely from our vocabulary but still get the necessary off-time washouts provide.
==================================================
A note on this schedule is that this schedule works best for people with 1-2 subs in their stack, and it may be slightly inefficient for people with hard-gainer syndrome. But with changing washouts down to 4 days instead of 5, using this system, I think that it's appropriate to also change listening days from 21 down to 18, so there's no net-loss.
And that's step one of the new pattern I'm suggesting… reduce listening days from 21 down to 18, and, based on @SaintSovereign's observations, reduce washout periods down to 4 days. Not 3, but 4.
What's the result of that? That's right! An EVEN 21 day listening schedule.
The cycle REPEATS completely once every 3 weeks.
But currently our listening days aren't consistent because there's 7 days in a week, so, if you listen on a one-day-on one-day-off schedule, sometimes your listening days will be Tuesday, and sometimes they'll be Wednesday.
So using this model. we're going to switch to total consistency and only listen to subliminals on Monday, Wednesday, and Friday. Weekends are off. That'll create some interesting effects.
Following the Monday Wednesday Friday schedule does a few key things.
It makes listening days and rest days obvious.

It creates a less is more culture with a 2 day washout every week.

It standardizes the newfound knowledge that 5 days for washouts might be a bit long, but keeps them one day higher than a 3 day washout to accommodate for the fact that the users quoted as having great results on 3 day washouts were all highly advanced forum users.

It makes the explanation of listening cycles possible to sum up in one simple sentence.
…
"Listen to subliminals every monday, wednesday, and Friday, but take every THIRD friday off.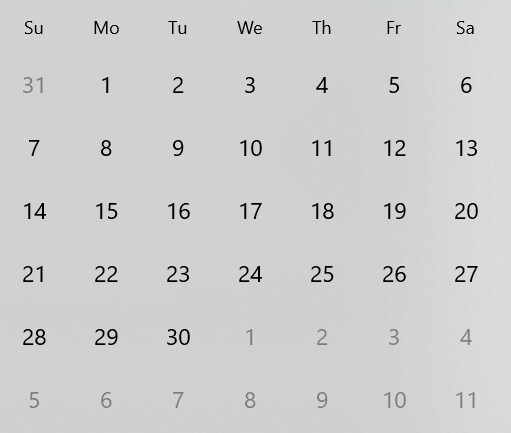 If you started on a Monday and took every third Friday off, you would ALWAYS have a 17 day listening schedule and a 4 day break cycle. It would fall on the same dates every single time. You would get a 2 day washout once a week. You would get a 4 day washout every 3 weeks (as recommended), and you would never have to think about your listening schedule again.
4 days is great for a washout, especially for beginners who are going to be more likely to use this method, because even though reports from @Invictus and others show that a 3 day washout is all that you really need, we also have to take into account that they're more advanced users. So, an extra day of washout certainly won't hurt anyone and will probably help a lot of people.
So this is my idea, in brief and in essence. Standardize listening schedules, take weekends off, replace the idea of "washouts" with "Weekends and Every Third Friday" off, and make everything brain dead simple to explain.
The result?
An enhanced listening experience.

Increased share-ability to new users.

More rest-time and the creation of a less-is-more culture.

Shared experiences among forum users who would be in unison taking breaks on the weekends and posting those results (if they follow this schedule).

A 2 day washout every week that's scheduled right in, removing overexposure threats and fears that after a while you'll need to do a longer washout to give yourself extra extra processing time.

A 2 day washout and a 4 day washout that would reduce the risk of the possibility that 3 days washouts are okay for your first and second washout but after a while are not long enough to be the sustainable solution.

The option for advanced users to listen to three loops in one day on Fridays or right before your 2-day washout period, to give you more time to integrate. This would allow people to run two major programs regularly, with a once a week booster, listened to right before mini-washouts.

You never need to count listening days or rest days ever again. Just set a recurring event in Google Calendar called "Rest Day" once every third Friday. You can set once-every-third-week events in that and other calendars, which makes it EXTREMELY simple… just set it and forget it, and listen to your subliminals habitually without ever thinking about them, and without any risk of over/underexposing.