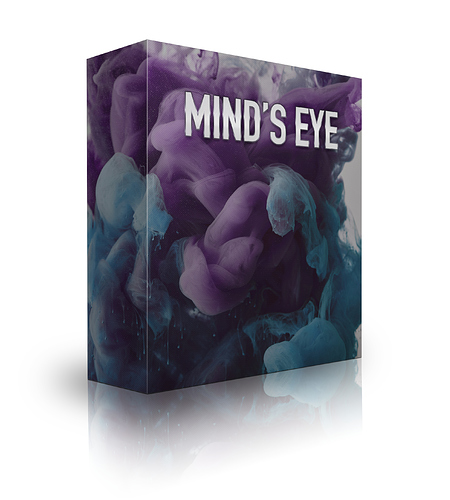 The first of our new MENTAL SUPERCHARGERS line of products:
Mind's Eye is a three stage guided audio program that will help you train, enhance and cultivate your ability to visualize in your mind. Almost every classical and modern major alchemical system holds visualization as one the most powerful tools for inner growth and change.
Utilizing creative visualization in your day to day activities can enhance every part of your life. It can supercharge the law of attraction, help you acquire / build skills (hence why most successful athletes practice it daily), manipulate and bend your personal reality, enhance your creative potential and more.
A simple Google search will reveal the numerous benefits of creative visualization. I naturally possess a strong sense of visualization – able to not only create and "see" images in my mind's eye, but also smell, taste and feel it. Much of my personal success comes from my ability to visualize myself in different situations and model certain outcomes / responses, then manifest those possibilities into reality.
Mind's Eye will teach you how to accomplish the same thing. Each stage will contain a number of exercises that grows more difficult as you proceed. In stage 1, you'll start off by drawing rudimentary shapes on a piece of paper, then recreating them in your imagination. Then, in the same mental space, you'll transform those 2D shapes into 3D shapes, rotate and manipulate them, and slowly adding more and more detail to them.
By Stage 3, you'll be able to create (and hold for an indefinite amount of time) extremely detailed and unique images within your mind. We'll also discuss how to use this ability in your day to day life.
Post questions, comments here.