Day#1
I started my new custom today called The Psychonaut.
I did 7 minutes early this morning and Ive been feeling quite good.
Im gonna start counting today as day 1 just to make it simpler.
The Psychonaut

Revelation of the Mind
Revelation of Spirit
Entranced
Ethereal Presence
Direct Influencing Aura
Radiating Health
Fusion Optimized
The Flow
Transcendental Connection
Awakened Perception
Intuition Enhancer
All-Seeing
Eagle Eye
Destiny Directive
StoryTeller
Chiron
Dragon Tongue
Manipulus
Psychonautics (from the Ancient Greek ψυχή psychē 'soul, spirit, mind' and ναύτης naútēs 'sailor, navigator')[1] refers both to a methodology for describing and explaining the subjective effects of altered states of consciousness, including those induced by meditation or mind-altering substances, and to a research cabal in which the researcher voluntarily immerses themselves into an altered mental state in order to explore the accompanying experiences.[2]

The term has been applied diversely, to cover all activities by which altered states are induced and utilized for spiritual purposes or the exploration of the human condition, including shamanism, lamas of the Tibetan Buddhist tradition,[3] the Siddhars of Ancient India,[4] sensory deprivation,[1] and archaic/modern drug users who use entheogenic substances in order to gain deeper insights and spiritual experiences.[5] Self-experimentation of psychedelics in groups may foster innovation of alternative medication treatment.[6] A person who uses altered states for such exploration is known as a psychonaut.
The purpose of The Psychonaut is no other than exploration of the self and navigating the depths of consciousness.
Understanding myself and understanding others, continuous growth and evolution
For now Im not sure about what else Im gonna add to my stack, it depends on the new releases and upgrades. What I want is a title that has both NWE and NRE.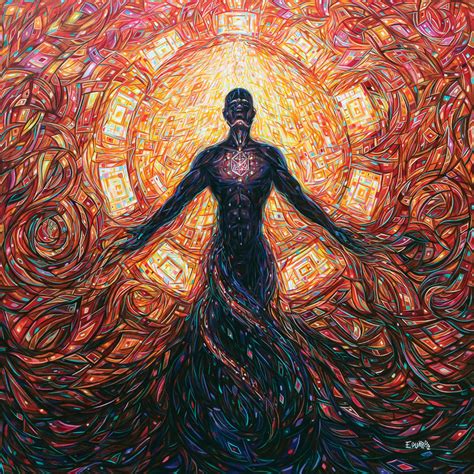 Eudaemon is a clear implication that in this stage of my life Im interested in developing a strong good spirit and being happier.
Its not easy to pur in words what this custom represents for me and what is the very essence of what I want to accomplish with it, but I see it as a beacon of light and knowledge.
The word eudaimon in Greek means having a good attendant spirit, and consequently being happy. It is composed of the words εὖ eu , which means "well" or "good" and δαίμων daimon , which means "divinity, spirit, divine power, fate, or god."[2][3][4] Sometimes eudaimon is taken to mean literally "good spirit".[2] Also daimon is the Greek derivative for the term demon, in which case "demon" means "replete with knowledge".