This is really emotional for me to write. It has been awhile since I have posted but I've been in contact with Saint Sovereign and Fire. They have been very helpful with me achieving my goals both with subliminals and fitness since Fire is a bodybuilder. When I first came to subclub, my life was hopeless. I was in a really bad and abusive relationship and blew up to around 250 lbs. I honestly considered just ending everything but I only stayed because I didn't want to put my family through even more pain. I saw SubClub on a Facebook ad and bought Ascension for Women.
I have a journal about that here in the women's section but it wasn't updated. Long story short, Ascension of Women got me to the point where i felt confident enough to go to the gym and start getting my professional life back to together. I got a good job and started losing weight but sure enough those negative thoughts kept coming back and hurting my gym progress. So I bought Spartan and got AMAZING results. Even better results with Emperor Fitness even though it hasn't been as long. It took a lot of work but together they helped me with lots of motivation, eating habits, confidence and even finding the perfect trainer. Fire also helped me with routines and nutrition, everything I wanted in a sub. Results: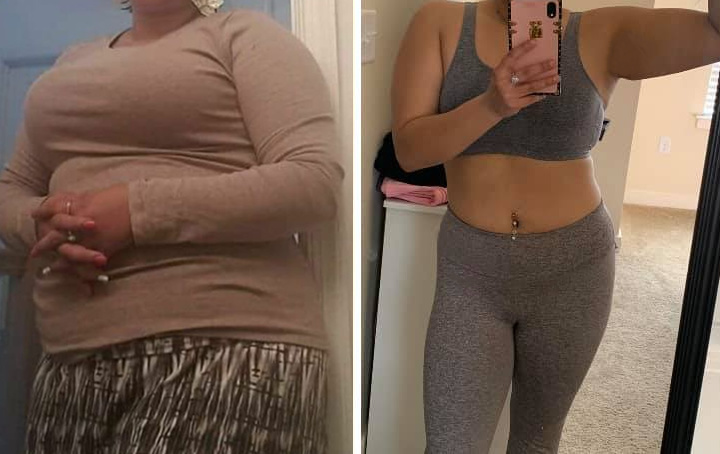 I know I should've been happy with those results but I lost something in my past relationship. Even though I got more attention i just didn't feel sexy. When Seductress came out I snatched it up immediately, hoping I would feel sexier. It worked. Not only that, but I did get physical changes particularly in my breasts which surprised me. When I sent Sovereign a progress picture, they offered me a SubClub shirt to model hahahaha. I feel sexier than ever!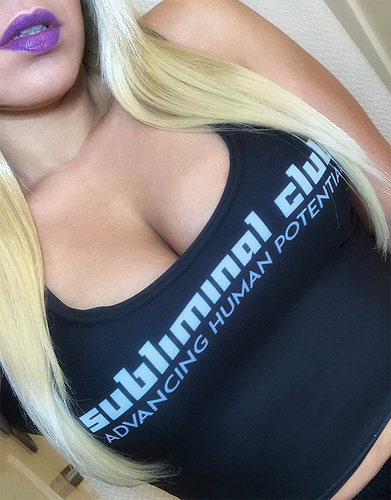 I'm writing this through tears. I can't believe i have had such a transformation in like a year. I get tons of attention everywhere I go and my dating life has changed so much. I feel so confident. I love getting up and dressing up with my new body. I love looking at myself in the mirror and feeling good instead of wanting to cry. Going into fitting rooms is no longer depressing and I can actually shop with my friends instead of going to plus size.
Thank you subclub for my new found confidence.