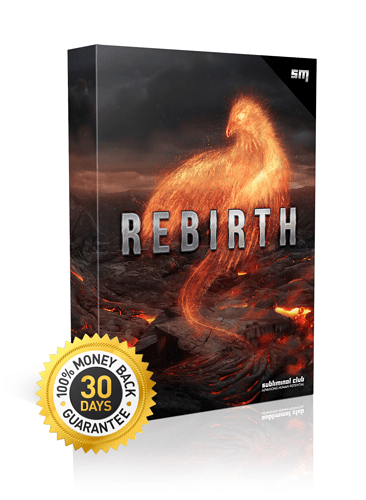 Burn away the past with Rebirth, the our first Stack Module. For those who don't know, Stack Modules are designed to target certain issues that you've identified with your psyche, or reinforce certain elements of your subliminal playlist.
Rebirth is designed to reframe past negative experiences – from birth until now – into a source of positive motivation to fulfill your subliminal stack / playlist. Rebirth is included in every currently released subliminal as part of the Standard Script. However, those of you that have had particularly difficult experiences that still continue to hold you back will benefit greatly from Rebirth.
Annnnnnnd :: drum roll ::
Rebirth will be available TODAY and it's affordably priced at $9.99 – the same price as all stack modules. Notice the "SM" at the top right corner of the box art – this indicates that the title is a stack module. We'll be going back and adding "SC" for "Supercharger" and "MP" for "Major Program" over the next few weeks.
Post questions here.