I thought I'd start a thread, seeing some HD chat in another one. I figure it'd be better here.
The PizzaShaman is a 6/3 Generator!
Channels of Mutation, Curiosity, The Prodigal, and Judgement.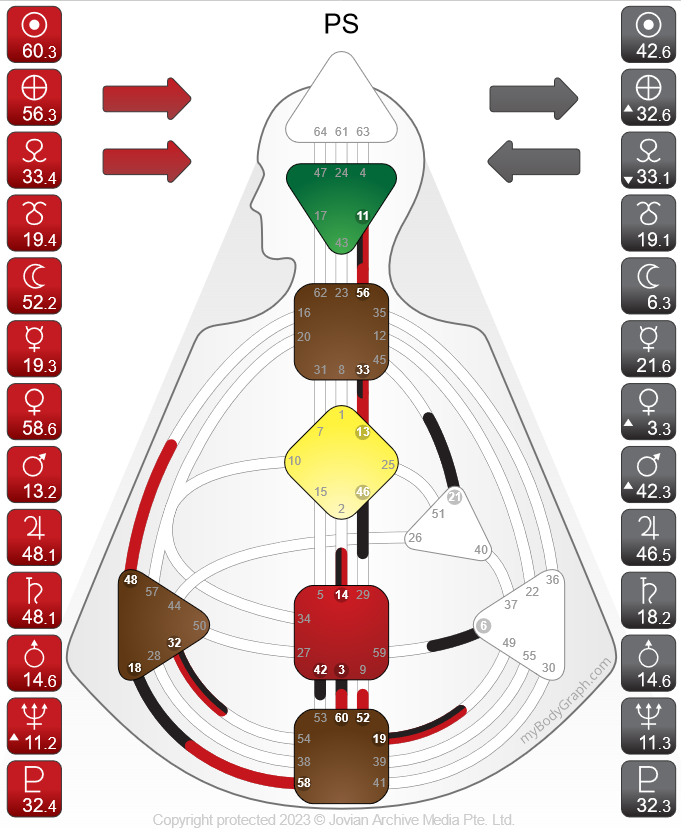 I find the 'acting in response' portion to be an irritant. It's difficult to not be envious of Manifesting Generators and Manifestors.
I've yet to meet another 6/3.

I'm far from an expert, but I do love this stuff and I'll do my best to answer any questions.