Unfortunately, it would actually not include WANTED, because I'm at a stage in my life where it's not necessary for me to use it at all.
Now you might be wondering why did I not switch it in my upgrade?
Well, I want to use the S+W combo for a bit longer, and get some finishing touches, because (and this will answer your main question) this is what I will build once I feel ready: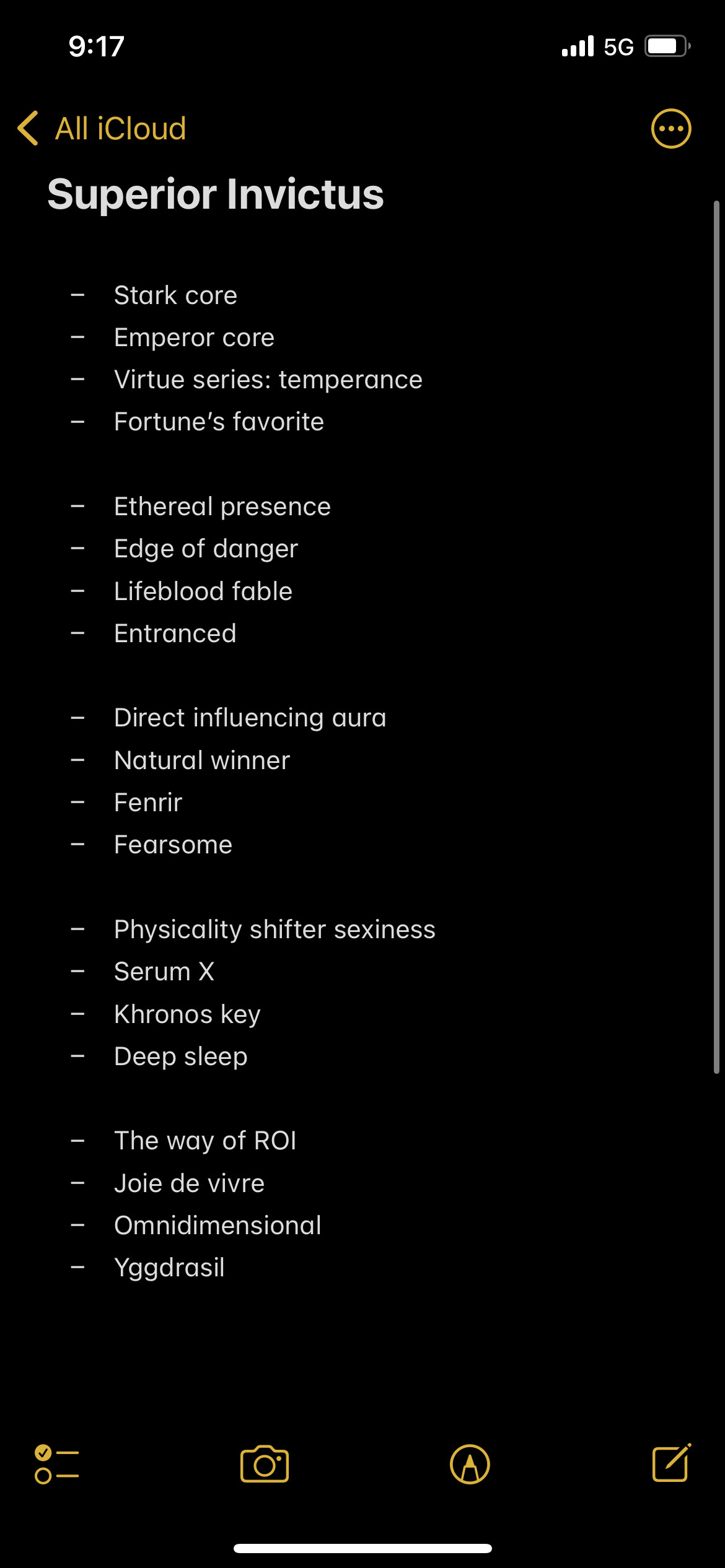 This would be the "ultimate Invictus custom", but the thing is, I deep down know that at this moment, I'm not ready, and I will most likely stop using it if I built it now, so I'm just gonna chill and work on myself till my foundation is strong enough

His office is less than 10 steps away from me.