Hello there.
This will be my journal for my Custom consisting of The Alchemist stage 4, Dragon Reborn stage 4 and Mind's Eye cores, along with 17 Modules, on Terminus build strength.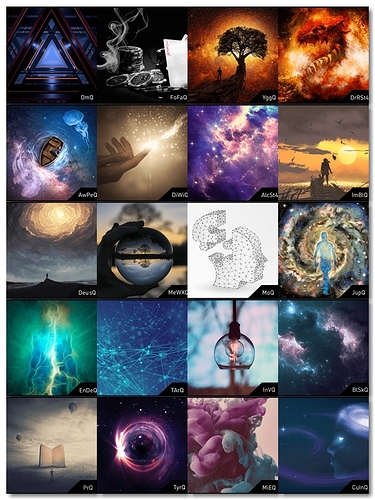 The Eyeless Sight

Cores

The Alchemist Stage 4
Dragon Reborn Stage 4
Mind's Eye

Modules

Blue Skies

Immortal's Blade

Awakened Perception

Energetic Development XI

Inner Voice

Fortune's Favorite

The Architect

Current Invoker

DEUS

Divine Will

Tyrant

Jupiter

Yggdrasil

The Merger of The Worlds

Omnidimensional

Mosaic

Pragya
My goal with this journey on this custom is to fully cleanse my being and incorporate inner work practices into my daily habits, the least so is mental alchemy.
To eradicate the nasty, irrational, negative inner voice that I seem to cling to and overall become my true self, to move within without fear.
To be able to visualize naturally, to close my eyes and see colors; I am Aphantasiac, the idea that people are able to actually imagine things was a form of expression, or so I believed until a couple of years ago.
Finally, for the time being, is to gain some sort of conscious-control over the constant synchronicities - over my reality.
I will be stacking this custom with Paragon+Diamond (experimenting) and RICH.