Hey guys! It's me, Friday.

First and foremost, thank you for all your support and the wonderful congratulations.
I am very grateful and I am now on my path to becoming the world's best doctor hehe.
Anyway, I am now back to this forum after partying, having fun

and travelling the East.
I tried to listen as much as possible to Khan St4 (I am now approaching 3 months of st4) which was hard as I had to listen on my phone while travelling. One thing that happened was that I began to see the NUMBER 111 everywhere I went.
I started around 15 days ago and since then I see the number 111 AT LEAST once (very often twice) every day. Sometimes I also see 333, 2121, and 2222. What's that about?
Here a picture of a perfect example. I am sitting on a bus, on line 111, at 11:11 am.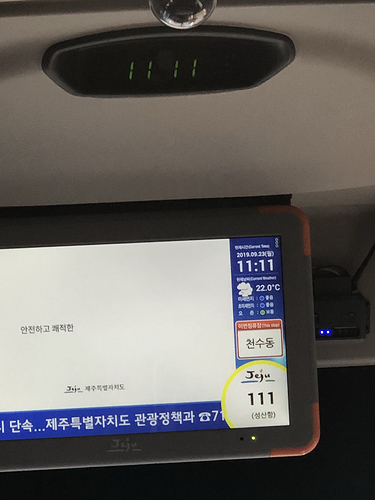 I read through the forum if other people had similar experiences
So this is nothing new but something that seems to happen when you start to listen to a new sub. (Which is weird because it happened to me two and a half months after starting st4). I really would like to know more about it.
I encourage everyone to share their wisdom, especially @DarkPhilosopher @AMASH @SaintSovereign or everybody who knows more. Also, post if you have similar experiences