Hello everybody,
I am relatively new to SubClub. Over the last two months, I have been running Khan which has done a great job of solidifying my alpha base and getting me into action. Khan also helped me form a more general life plan, and I realize that I want a whole lifestyle change. In order to address this broader plan, I decided to build a custom sub.
First, a little background. I am a successful teacher/tutor coming off a long marriage. Post-divorce, I have not been able to get my social and dating life back in gear. I feel stuck, and Khan was a great kick in the pants and opened my eyes about what could be. I now a envision a paradigm shift, a reboot from lone wolf to social, fun loving guy!
The major goal of the custom is to create an active dating and social life with an emphasis on having fun. Sub-goals include improving SMV and social confidence, expanding income to easily afford my new lifestyle, moving on from past traumas, building a great and healthy body, and enhancing work life by being calm under fire and relationship/trust building.
I plan to run 3 loops a day on a 5/2 schedule. After a lot of experimentation, that worked well for me on Khan. I will adjust if need be. I also plan to journal focusing on General Impressions, Interesting Experiences, and Module Comments. I am hoping to give back/pay it forward for other users.
Lastly, I want to express my appreciation for the journalers out there. I spent a great deal of time reading through the journals to figure out what might help me. Your work made things much easier for me. And I want to give a special shout out to @Fire who was instrumental in helping me put this thing together.
My new custom arrived late last night. Here is what I built: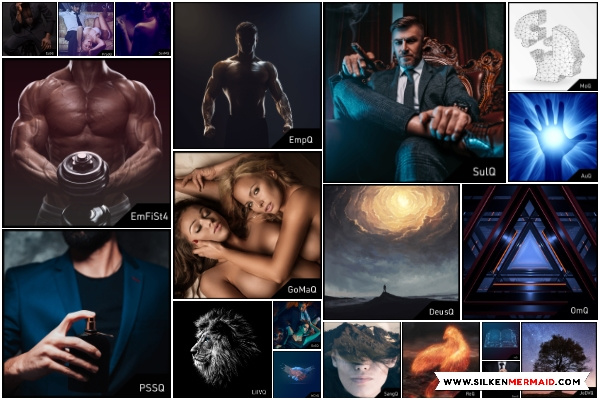 Base
EmperorQ (EmpQ)
Sexual
Primal Seduction (PrSeQ)
Sex Mastery (SexMQ)
Perfect Style and Smell (PSSQ)
Gorgeous Manifestor (GoMaQ)
Earthshaker – Sexuality (EaSQ)
Social
Inner Circle (InCirQ)
Daredevil (DaCQ)
Lion IV (LilVQ)
Great Body
Emperor Fitness ST4 (EmFiSt4)
Wealth
Sultan (SulQ)
Emotional
Rebirth (ReQ)
Reconciliation Smothers/Mood Boosters
Sanguine (JoDVQ)
Joie de Vivre (SangQ)
Results Enhancers
AURA (AuQ)
DEUS (DeusQ)
Dominion (DomQ)
Informaticon (InQ)
Mosaic (MoQ)
Omnidimensional (OmQ)
It's very diffuse I know. I plan to use this custom for at least 3 months, supplementing it with Ultima products for work, social or sexual occasions.