Book Blink Q for speed reading

Book Blast Quantum.
A sub to blast through books and absorb the knowledge with the same efficiency that Quantum Limitless would give you. Or in a nutshell this sub is a version of Quantum Limitless for speedreading or Photoreading
@Fire Modules that are educational in nature?
Book of Blessings Q

Module Pack #11: The Seekers is now out, check it out here: New Modules - Quintessence by Subliminal Club.
Enjoy.

I picked up my phone and logged in at the perfect time lmao. Let me check these out. Thanks Y'all

Gentleman's Speech
$14.99
Refine your speech and manners to the highest level by adding Gentleman's speech to your custom. Removing filler words as well as the uhs' and ums will help create a more refined and higher status image of you, while the overall improvement to the elegance of your speech will assist in creating more articulate explanations of any of your thoughts, ideas and systems.
Is this the module that would help eliminate foul language? Saint I made a post awhile back asking for something to help me stop cursing. Can you confirm that this module does deal with foul language? It's implied but doesn't specifically mention it.
Psyche Augmentation and Psyche Restoration
These Look awesome. Thank you
Reminds of the saying "being well adjusted to a sick society is no measure of health" and how these modules would serve as a means to freedom from it.
Yes, you can use it for swearing.
"Deep State"


This whole pack screams RoM Custom. Already designing one.
Thank you so much for the Nomad (digital nomad lifestyle) and Cashflow Catalyst (monetizing any skill) modules. Had requested for these on the roadmap.
But the other modules are beautiful too. Book Blitz, Cosmic Navigator, Deep State, Eyes of Zenith, Gentleman's Speech, Plateau Transcendent, Seeker's Discernment (brilliant one), The Aligner, the Psyche and Energetic modules…all awesome!!!
Some great content here. Thank you
Does cash catalyst work best when one has a clear skill/talent in mind to monetize or does it help one discover, orient, get confidence in and/or pick the best one to monetize?
Cosmic Navigator
Eyes of Zenith
Book Blitz
and Plateau transcendent are so perfect right now.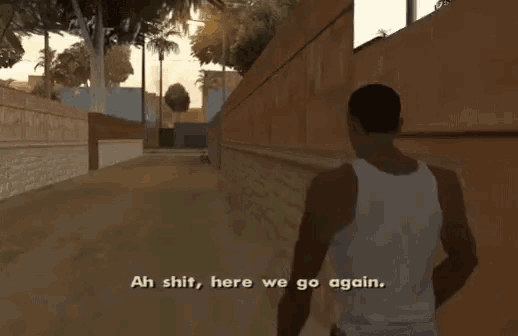 Eye of xenith like hunter eyes ? does it have physical shifting.
Deep truth from books?

Gentlemen's Speech for the speech impediment gang, thank you for this one

Plateau Transcendent in a fitness custom for when you reached a certain point where no gains are evident, avoid you going the illegal route.
The Aligner for the long distance drivers and online gamers etc
Blown away

My initial reaction was "oh boy a module to unravel the realities of life"
Then I read the description.
And now I am thinking if this name was chosen as a funny joke intentionally

Awesome artwork as always, except for the Nomad. The fuck happened to his legs?
Custom #376?
Can we have a "reset / blank slate" major title that uses Psyche Restoration and Psyche Augmentation and maybe other healing modalities to literally HEAL THE MIND?
Until then, I am thinking of a narrow, tight custom to do just that.
The Green Field Ultima:
Energetic Restoration
Energetic Augmentation
Psyche Augmentation
Psyche Restoration
The Aligner
Harmonic Singularity
The Green Field
RoM
Rebirth
Energetic Restoration
Energetic Augmentation
Psyche Augmentation
Psyche Restoration
The Aligner
Harmonic Singularity
I AM
New Beginnings
The Wonder
Just quickly thrown together.
But I am digging that.
Too bad, customs are out of the plan for me for quite a while, but I would love a:
Rebirth
Regeneration
Energetic Restoration
Energetic Augmentation
Psyche Augmentation
Psyche Restoration
Custom non ultima. Will this go through Q?