Font is a bit big too, for longer thread topics it cuts off
Is this Windows or MacOS, and what browser?
Dark mode is now the default. You can change it to light mode by clicking on your user icon, the "body" icon, preferences, then "Interface."
Win10 w/Chrome Version 91.0.4472.106 (64-bit) here
macOS and brave browser (like firefox)
It's actually built on Chromium, the codebase for the Chrome browser.


I use Brave for casual browsing.
@SaintSovereign have you guys considered enabling the extension that lets people pick a comment as an answer to a thread?

Yes. It's not as easy to "turn on" as you may think, lol. With this software, I'd have to take the forum offline for about an hour and rebuild everything. We'll look into it during the next maintenance section.
Ever since the forum update/maintenance, I've noticed titles show up where I can barely make them out.
I'm using light mode, so I switched to dark mode and back to see if that would fix it. But no joy.
What else am I missing?


Yeah, this was reported earlier in the thread. We're aware of it and we're working on it.
I realized after I posted. I even searched "Dark" in this thread first haha. sorry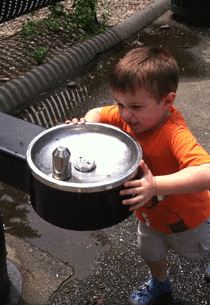 im loving this new theme and also the ranks thats cool!
The only thing missing now on the Forum page is the links for "Buy Subs" and Buy Customs". It's no big deal. The only reason I bring it up is just for feedback purposes.
There are links at the top of the page for the Main Store (called "Shop") and for the Q Store (called "Q") like shown in the screenshot below:

If you don't see it though, change Interface setting from "Dark Mode" or "Light Mode" to "Subliminal Club Theme":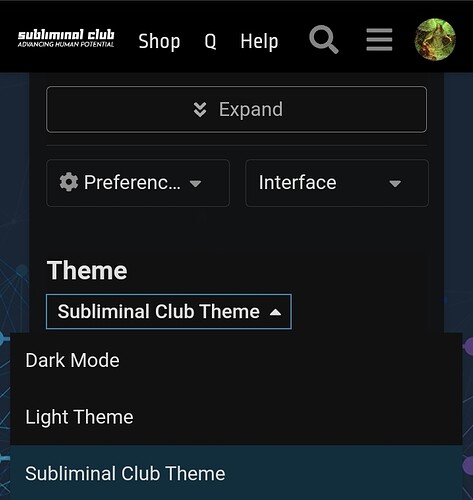 The Subliminal Club theme is amazing. It also fixes the issue you guys are mentioning about the banner.
Cool theme! It highlights badges and some other elements much more! There should probably be a post about this theme pinned somewhere so that more people notice it!.