Today I ordered my first custom mixtape.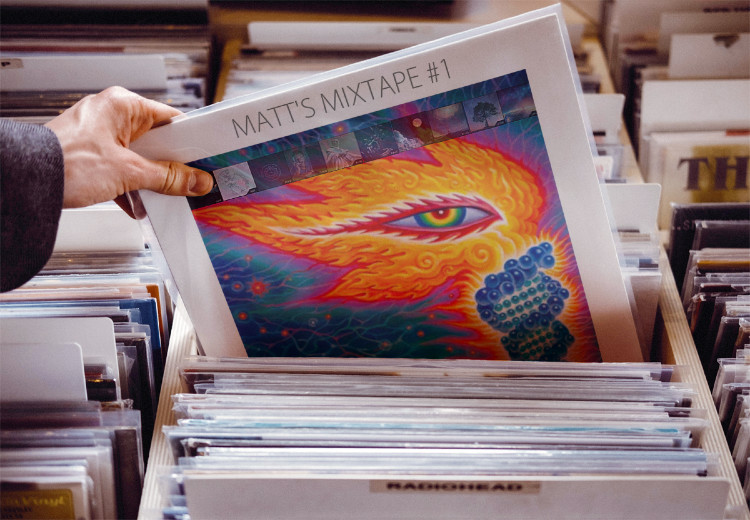 StarkQ Core
Wanting to choose one major core only. The decision was difficult in the beginning: I was hopping around between Ascension, Mogul, Spartan and Alchemist. I liked my experiences with StarkU during the Ultima Test and with StarkQ T and Stark Q Standard before that. It is also the most chosen core in the Q store. So, why not? After a few months, I plan to stack it with a standard major subliminal. Also, with Ultima being here now I can supercharge it in many ways.
Stop Porn and Masturbation
This one was in the Custom from the beginning when it was still based on an Alchemist Core. At the moment I am listening to the audio book of "Your brain on porn". There is the possibility that frequent porn use can cause all sorts of problems. From Anxiety, Depression to Erectile Dysfunction and on and on and on.
DEUS
DEUS should help the custom to evolve. Whatever is in the sauce, I just have to believe that and it seems a good to have module.
MOSAIC
A module for future stacking the custom with other customs or major programs.
Deep Sleep
Deep sleep at night sounds very nice. I was in the sleep laboratory in the past because of oversleeping. This was fixed for a while. At the moment it is not perfect, which is no problem because I am working from home. If this helps me to get better sleep, why not?
Emperor's Voice
In the second draft of my custom I found this module (then with Ascension Core). I am working with my voice in my hobby projects and as probably everybody in life in general. Getting a better voice and the other features of this module can only be good.
Joie de Vivre
This module came late to the custom. In previous version I had Gratitude Embodiment in it. The reasoning for GrEmQ was that I know an exercise of writing down 5 things every evening you were grateful about during the day. This should help with feeling good. Instead, with JoDVQ I go directly after feeling good.
EGO ADSUM
This one I added and removed for a while. It's "The Power of Now" in subliminal form. One of my spiritual goals is to be more in the present. And during Ultima testing I could get that feeling for a while. Also, my best experience with StarkQ:T was on a rest day after a spiritual transmission when I was completely in the moment.
Carpe Diem Ascended
I have chosen this mainly for the motivation aspect of it, but it is also noticed that this is about "waking up happy and driven to conquer the day" which is probably great as soon as it is installed.
Productivity Unleashed
A module against procrastination or better said for productivity. Ultima A/B Stage 1 made me very productive and I liked that. So, after discarding the Spiritual Alchemist Custom I began choosing productivity and motivation modules. This seems to me to be the most important of them.
–
In a few days I will start the mixtape journey.