Available now – and if you've bought it in the past, it's already in your downloads:
Loved the Q2 version and I'm sure this is awesome as well.
With Emperor ZP being so relatively easy to run, can you say something about potential benefits of running Ascension ZP instead of Emperor ZP?
Same as the Qv2 version – Ascension has less of an emphasis on business and wealth. Those things are there, but Ascension is incredibly focused on internal and external status, sense of masculinity, etc.
This is going to be great for newbies to the subliminal world, happy to see Ascension finally reach ZP.
I'm almost done with my first 21 days of Emperor - could I move to Ascension without my progress on Emperor being "lost" (since there is some overlap between the subs), or is it important to stay on a full 45 day cycle of Emperor?
Great

@Calm I'd highly recommend this!
Ascension is less focused on wealth than Ascended Mogul is, but it's going to rapidly make you the type of person eager and able to make wealth come to you! Setting up a foundation. Combine it with RICH ZP and you'll be directing it towards wealth. And with a full ZP stack, you can listen to both rich and ascension every single day instead of listening to rich, then rest, then ascension, then rest. It'll just be Rich/Asc, then rest, Rich/ASC, then rest.
EDIT: If AM is coming out soon, it'd be worth the wait.
@SaintSovereign, how long until Ascended Mogul comes out in ZP? I'm curious if you're holding back on it because you want to test ascension and mogul separately first. But Mogul got rave reviews and if Ascension proves to be the same, do you think we could see AM released by the end of January or first week of Feb?
Absolutely, I've said it before and I'll say it again; it's by far the best sub to get started with. And with ZP's fast acting technology, no one has an excuse not to run AM for at least a couple of cycles.
Except for people who don't want the Mogul part
So let me rephrase my statement: it's by far the best sub for most people to get started with.
Mogul builds good financial habits that anyone could make use of, and helps reduce certain beliefs regarding money that could be seen as detrimental. I think anyone with a job could and should use Mogul /AM for a brief period of time.
LETS GOOOOooooo
This is for you @SaintSovereign
It's about drive, it's about power
We stay hungry, we devour
Put in the work, put in the hours and take what's ours (ahoo)
Black and Samoan in my veins
My culture bangin' with Strange
I change the game, so what's my motherfuckin' name (Rock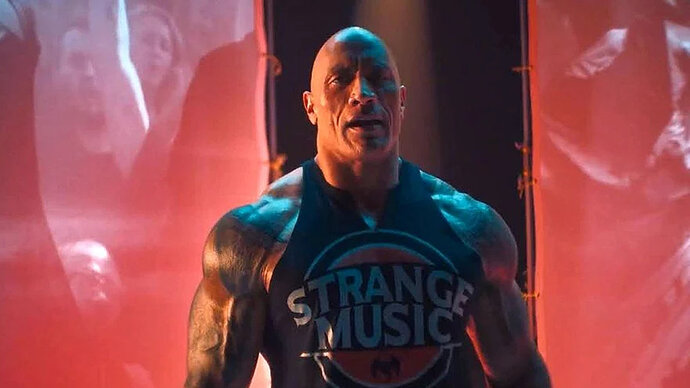 I ran Ascension ZP twice earlier and it was and is exactly what I need.
As what @Budewr said it's about putting in the work.
Get over yourself and get to work.
Im debating on weather to hop on Ascension and leave Emperor ZP or not,
I dont have any wealth income (although next week or the after ill get into stocks only nothing huge ) i dont have a romantic relationship, id say that im very interested into having one and having that experience, but its not by any means a priority for me i just want to focus on myself. Thats a priority right here
I just want pure MUSCLE WORK i want A WILL MADE OF STEEL, PURE DISCIPLINE GO HARD PUSHING MYSELF TO THE LIMITS, those are my weaknesses
so idk Ascension seems about that, but also Emperor has ascension inside it, how would you think about it @JCast ?
Also calling the power rangers to help
@Invictus
@anon84605638
@Lion
What do you think?

i really feel like a kid in a candy store with ZP, but im at the same section

Ascension will be a more concentrated script for sure so it will act even faster in ZP. Unless SaintSovereign or Fire says otherwise.
Haha I know this feeling.
But what helps me stay a bit more focused is looking at all the titles and picking my 3 most favorite titles? Do you have 3 titles that you love above all else? It could be 4 or 5 titles.
Also, what's your current stack, @Budewr ?
Id say
1- Emperor or ascension), but i really liked them from their description and from tasting just a little bit from them on Qv2 , i wasnt pleased with my results they seem to disappear after 2 weeks in especially those 2 subs my reaction to them is weird
but definitely one of those 2
2-RM
3-QL
My stack is Emperor ZP only, but since ascension zp came out i wanna replace emperor with ascension and im still debating, but i still dont know
Also another idea a good one actually, is to put stark zp alongside ascension

that would be a nice combo
Once upon a time ago, I would have recommended AscensionQ over EMPEROR for your goals.
My advice today is… Ascension ZP. I loved AscensionQ.
I was holding out for ascension ZP but of course once I start my stack it comes out. Right now I'm running emperor ZP, godlike masculinity ZP, and primal Q2. I can and will not change my stack for 21 days. 21 days is nothing I will make sure I have the discipline stick to this stack for 21 days. I have a habit of switching subs to quick so I need to stick to this goal. Ascension will have to wait