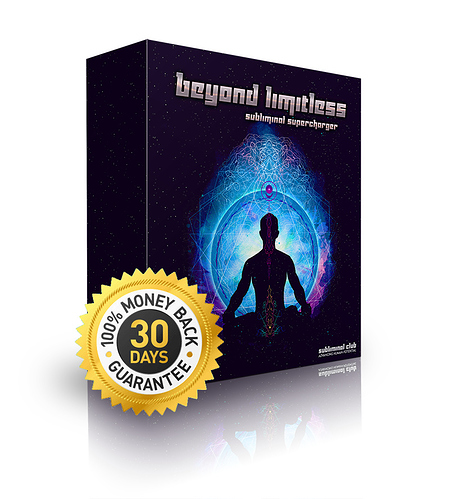 Take a step into the beyond, into the realm of unlimited knowledge and wisdom, with Beyond Limitless.
Beyond Limitless is designed to take you even further into unlocking your capacity of learning using powerful conscious and subconscious guidance that works in tandem.
It is specifically made to supercharge Limitless, creating a powerful effect on your subconscious and conscious minds, allowing you to memorize easier and more, to study for longer periods, recall information instantaneously, and more.
Use it if you desire maximum benefit from Limitless, once or twice in the morning, and you will start noticing a deeper connection being created between your conscious and subconscious minds.
You will be able to easily access information stored in your subconscious, and be able to wield it with the proficiency of an expert, thanks to the powerful supercharging effects it creates on Limitless.
No more doubting yourself or your intelligence. No more studying and forgetting when needed.
Learning has now become even easier.
What would you do, if you knew you could learn anything?