I've been trying to grow my twitter for a month. I've reached 37 followers. I've seen a guy reach 50 followers in 5 days. So, i'm not sure what i'm doing wrong.
metrics: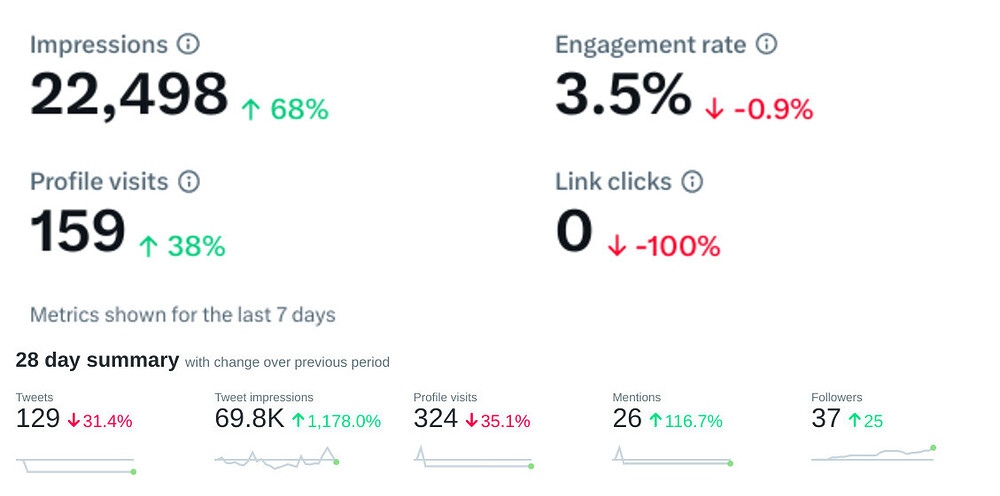 My current strategy
comment about 40 times per day on big accounts
tweet 2x a day
I'm trying to create an engagment group with few like minded individuals so we can all comment in eachother's tweet which pushes the tweet up in the algorithm.
Any advice or reframe of my results? I feel like I have a big hole in my strategy.