Regeneration and The Elixir, our new emotional healing subliminal and associated supercharger is now available for pre-order! Grab them both at a discount as a bundle: Once you purchase Regenerate, you'll be presented with a one-time offer to get The Elixir at a special price!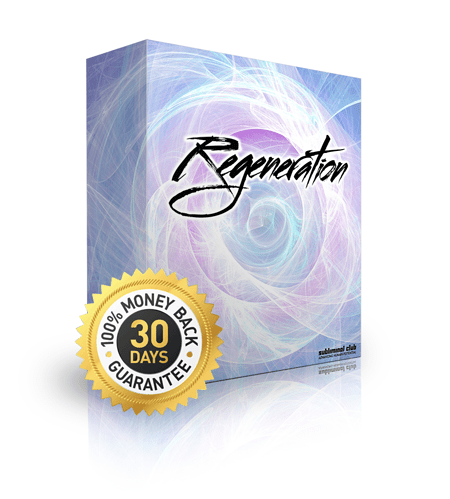 The time for healing has begun. Welcome the newest addition to Subliminal Club: Regeneration .
The first of its kind created in PrimalTech v2, a revolutionary subliminal of emotional healing. Remove and heal all traumas and emotional vulnerabilities that you have. No more will you have to constantly work on healing yourself emotionally. You will regenerate your true, uninjured self.
No trauma will be able to hide itself from Regeneration; everything will be dug out and brought to surface. You will experience your trauma and face it, as the power of your past loses its hold over you. And if the trauma is too strong for you, it will gradually weaken and weaken until it either disappears by itself or you face it.
All the energy you have been using to support your trauma and negative beliefs will now be released and be able to flow freely in your life. Powerful healing awaits you, from every imaginable angle. You will feel your body relax as your negative beliefs leave you. You will experience in your mind an ease that you forgot. You will feel as if your spirit is finally unleashed.
Imagine what you could do, if you were the one to fully define yourself, and not events that were out of your control. Now you have the tool to get yourself in a place where everything is possible, a place where you can shape yourself in any direction you desire.
You will replace your pain and limiting beliefs with the foundations of a powerful man, using Regeneration, the first subliminal designed fully around healing you mentally, emotionally and spiritually.
It is time to let go of your past pains, of your past negative beliefs, of limitations stopping you from greatness. It is time to destroy what is holding you back, and experience complete Regeneration.
Are you ready to finally… heal?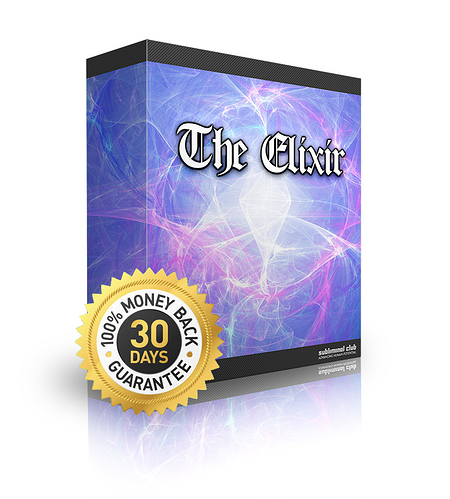 Elixir, a supercharger for Regeneration.
Combining the powers of both your subconscious and conscious minds, you will be able to heal yourself of any limiting belief or trauma, as well as boost your physical healing abilities.
Using the powerful new PrimalTech v2 technology and exclusive technology from Regeneration you will be able to intimately involve your conscious mind in the process of healing.
You will experience what it means to disable and remove all that holds you back, one by one.
One by one you will become healthier, more stable, more grounded in your reality. One by one you will get rid of useless beliefs that were implanted in you throughout your life. And one by one you will empower yourself, steadily moving forward to your dreams.
Elixir will help you root out any and all insecurities, limiting and negative beliefs, pain, negativity, traumas…
Combine Elixir alongside Regeneration for the fastest possible healing, and watch carefully how you react to it, since healing is not always easy.
If you are ready to drink the Elixir and start the healing process…