"Khan is the epitome of self-development. It is not about seducing women but pushing you to grow up as a man, develop godlike qualities and character traits, and finally become a man of such a high caliber, that is only natural for all women to get aroused and attracted to you. The success with women is not the primary goal, but the inevitable consequence…" -Friday (January '22)
While my social life is sorted, I still have not reached the full potential of Khan… especially regarding self-development (skills and character traits).
So I decided to continue running my Wanted Khan custom. But as my priorities and goals changed, I want to properly document this part of my journey. For this reason, I opened up this new thread.
Current stack: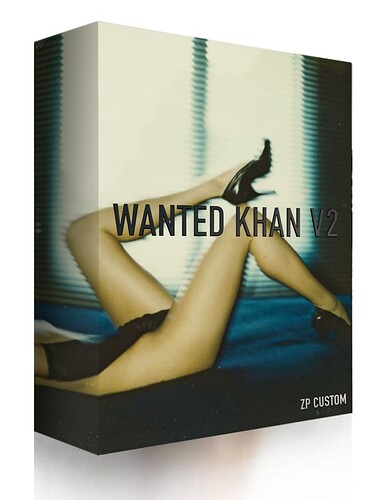 Module List

Wanted Khan v2

Khan ST4
Wanted
Sanguine
The Commander
A/SPS: Eyesight
Harmonic Singularity
Emperor Fitness: Height Inducer
Transcendental Connection
Code of Loyalty
Lifeblood Fable
Untouchable
Gloryseeker
Fearsome
Fenrir
Wayfinder
Carpe Diem
Natural Winner
Mountain Breaker
Furious Ascent
Yggdrasil
//New productivity custom coming soon